Running scheduled
Mandiri Jogja Marathon 2020
Full Marathon
Ultra Trail Mount Moeria merupakan kegiatan lari lintas alam /trail run yang melewati medan tanah, bukit,hutan, dan perbukitan gunung  Moeria  yang melewati area tanjakan maupun turunan dengan jarak tempuh 50K ,30K dan 15K . Moeria Super Trail  Ultra 50 menawarkan pengalaman berlari di alam dengan udara yang segar dan sejuk serta pemandangan yang indah. Rute lari Ultra trail Mount Moeria  melewati tempat-tempat wisata di sekitar Gunung Moeria, perkebunan  kopi colo,rahtawu , tempur, Air terjun Montel , air terjun mpentung, air terjun padas larang, air terjun Padas awu, air terjun gedung gender , air tiga rasa, wisata alam ternadi, wisata alam plawangan , watu payung. Desa wisata rahtawu, desa wisata tempur,curug curug di lereng-lereng pegunungan moeria ,dan sampai di wana wisata kajar colo.
Meet the Organiser
Organizer 2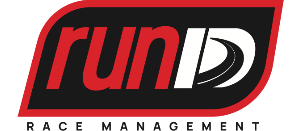 It's about time for Indonesia to have a world class standard of running events. A competitive run race, where everybody has personal timing records in every race, with safe and comfortable running routes, and off course leave an unforgettable moments of the event.
RunID Race Management established based on that simple reasons, to make running a healthy lifestyle with fun & happy faces in every race we've made.
We've partnered with people with experiences in every detail. That is why we have MyLaps® Sports Timing with more than 30 years experience in sports timing. We are the official Indonesian partner of MyLaps® and we only do running event with personal timing result. No, we do not do Fun Run.
Runners for runners. That's what we are. We like running, and we always manage every run race as a runner. Every race is a new experience. We are working hard to make that new experiences.