Running scheduled
Run and Ride For Independence Day 2022
10K 5K Full Marathon Half Marathon
371 days left to event
Kolese Kanisius Jl. Menteng Raya No.64, Kb. Sirih Jakarta Pusat
CC5K, perhelatan tahunan Canirunners kembali lagi ke jalan di tahun 2022! Tahun ini kita akan berlari dengan mengusung tema #RunwithRefugees. Konflik yang terjadi di berbagai belahan dunia, menyebabkan 26 juta orang terpaksa mengungsi meninggalkan rumah dan negaranya. Tidak hanya di Eropa, Afrika atau Timur Tengah saja, tapi di "halaman rumah" kita sendiri pun, ada saudara kita para pengungsi yang tinggal di antara kita.
Indonesia menjadi rumah bagi sekitar 13ribu orang pengungsi, dan 7000 diantaranya berada di Jabodetabek. Para pengungsi ini adalah orang yang tidak mempunyai pilihan lain untuk pergi dari negaranya untuk mencari tempat yang aman. Mereka adalah saudara kita yang kerap kali disalahpahami, dan terabaikan dari antara kelompok rentan lainnya.
#RunwithRefugees diharapkan menjadi wadah untuk mengenal lebih jauh siapa para pengungsi ini, kenapa mereka bisa sampai di sini dan seperti apa kehidupan mereka di Indonesia. Event kali ini akan berkenaan dengan peringatan Hari Migran dan Pengungsi Sedunia ke 108 yang diperingati setiap minggu terakhir bulan September.
Meet the Organiser
Organizer 1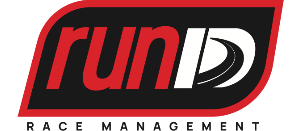 It's about time for Indonesia to have a world class standard of running events. A competitive run race, where everybody has personal timing records in every race, with safe and comfortable running routes, and off course leave an unforgettable moments of the event.
RunID Race Management established based on that simple reasons, to make running a healthy lifestyle with fun & happy faces in every race we've made.
We've partnered with people with experiences in every detail. That is why we have MyLaps® Sports Timing with more than 30 years experience in sports timing. We are the official Indonesian partner of MyLaps® and we only do running event with personal timing result. No, we do not do Fun Run.
Runners for runners. That's what we are. We like running, and we always manage every run race as a runner. Every race is a new experience. We are working hard to make that new experiences.