Harold Bennally runs over the red rocks like he's keeping a drum beat. No matter if the northern Arizona trail climbs or descends or levels out, his cadence stays consistent. His moccasined feet hit the ground like mallets, his whole body in unison. This is his people's sacred tradition of Ha'a'aahjigo dighádídeeshwoł, when many members of the Navajo tribe run east each morning to greet the day.
The Navajo believe running places them both on the earth and in the sky, that being out when the first light hits the earth empowers them to take on all challenges and live a stronger life. Running is a celebration, a prayer, a learning opportunity, and a mode of healing. Harold's family made a ritual out of those early-morning runs, but for many years, Harold felt the journey to the sunrise was an obligation rather than a blessing. He strayed from the tradition, searching for something else to make him strong.
Harold, his parents, and his five siblings lived in Page, Arizona, a town of about 7,500 people just off the Navajo reservation, south of the Utah border. The U.S. Bureau of Reclamation obtained Page's land through an exchange with the Navajo Nation in the late 1950s, when migrating construction workers were arriving in the region to build the Glen Canyon Dam on the Colorado River. Today, Indigenous people in Page walk a blurry line between what's on and off the reservation. Navajo territory spans more than 27,000 square miles, stretching across much of northern Arizona, New Mexico, and Utah.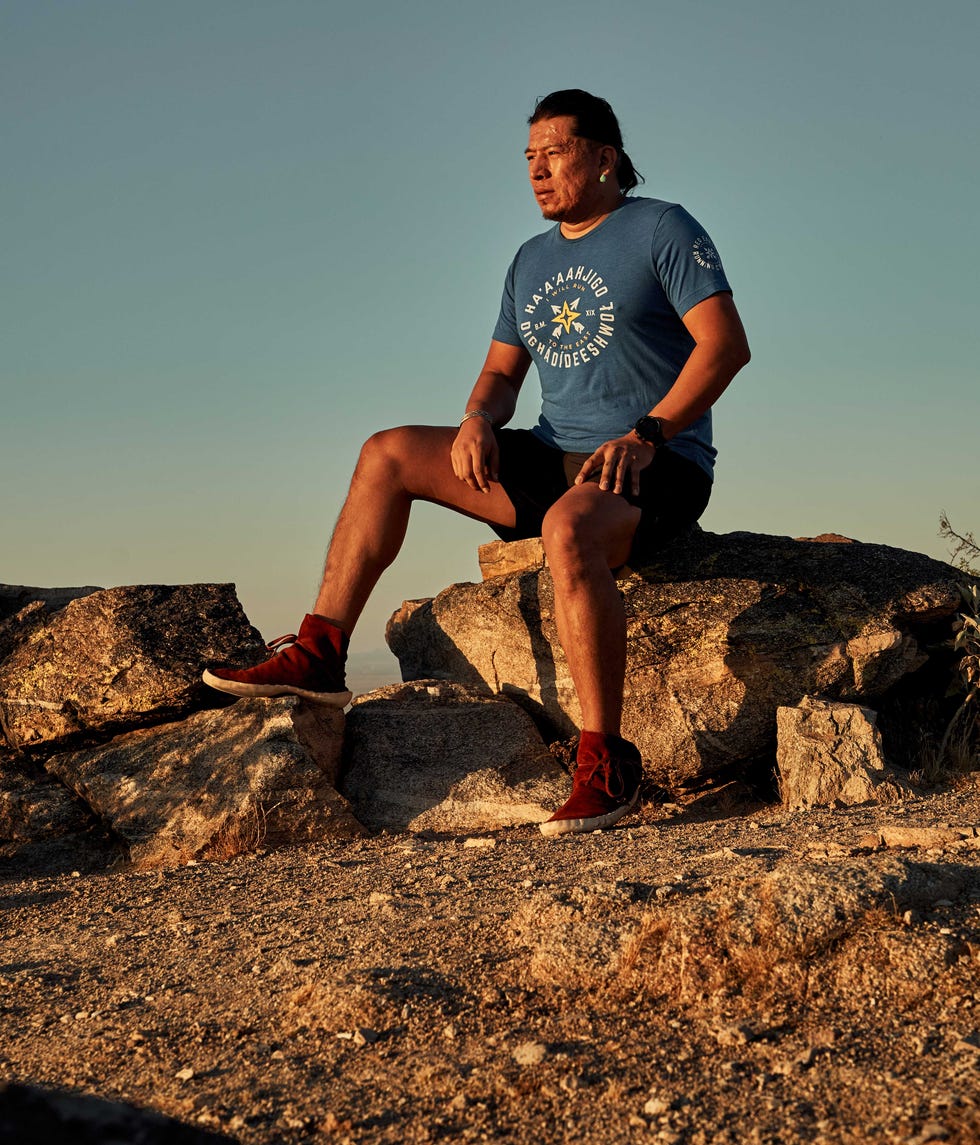 So when Harold was in kindergarten, his grandfather would wake him before dawn and have him run east, toward the sunrise. When little Harold reached the dead end of the double-track road—about a mile's distance from home—he'd turn around to run back in time to take care of his grandfather's sheep, goats, and cattle. Those were Harold's first trail runs. "My grandfather told me, 'This is what you do, because you're Navajo,'" he says.
Harry Claw taught Harold the morning runs would mold him into a strong person, and prepare him to work hard and be disciplined.RELATED STORYThe Best Trail Running Shoes
To the Navajo, everything is a people. The rocks are rock people, the insects are insect people, the birds are bird people. The Navajo believe all of the people give energy, and running is a way to collect that energy and learn from everything you contact. "When you shake someone's hand, you feel their energy. The Navajo believe that when you run, you feel the energy of everything around you — like shaking hands with the rocks, the animals, the sky," Shaun Martin explains. "In Western culture, you hear a runner say they fed off of the crowd in a race. For the Navajo, it's the same, we just have a bigger crowd. We're fed by everything around us." Running for the Navajo connects the physical and mental elements of the sport with