United Kingdom London
TCS London Marathon 2024
For the 4th time, Cerita Lari is appointed to become official International Travel Partner for TCS London Marathon 2024 that will be held on April 21, 2024. There are around 48,000 runners who finished the 2023 event, and now it's your turn to become one of the finisher in the 2024.
Marathon Date
April 21, 2024
Duration
5 Days / 4 Nights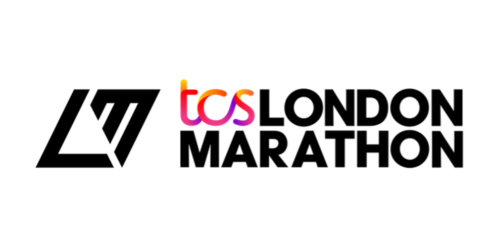 As part of Abbott World Marathon Majors race, TCS London Marathon offers a flat and fast course. It's a point to point marathon, where it starts in Blackheath and finish in the the Mall near to St. James's Park. You will run around the River Thames, and passing by some London's icons such the Cutty Sark, Tower Bridge, London Eye, Big Ben, and of course the Buckingham Palace
The TCS London Marathon is also fames for being the largest fundraising race in the world where runners can choose to run for a cause by selecting charity agent they want to participate with.
Weather in London is considered nice for Indonesian runners, around 9 – 12 C range – although you must be prepared for wind and rain during the race.
Our

Marathon Packages
Unlock your best race experience with our premium Marathon Packages. Tailored for you, irresistible deals await
Single runner entry

Two runners per room.

GUARANTEED race entry

BIB

Finisher Medal

Finisher t-shirt

Daily breakfast

Bus transfer from the hotel to start area on the race day

Cerita Lari limited edition jersey
Get Now
Single runner entry

Room for one plus companion at no extra cost.

GUARANTEED race entry

BIB

Finisher Medal

Finisher t-shirt

Daily breakfast

Bus transfer from the hotel to start area on the race day

Cerita Lari limited edition jersey
Get Now
Accommodation
The Rembrandt
11 Thurloe Place, Knightsbridge, Kensington and Chelsea, London, SW7 2RS, United Kingdom

The Rembrandt Hotel is 4 star hotel nestled in the heart of Kensington, this historic hotel offers a seamless blend of classic charm and contemporary comfort. With its prime location, The Rembrandt Hotel provides easy access to some of London's most iconic attractions, including the Victoria and Albert Museum, Harrods, and Hyde Park. Explore the city's vibrant cultural scene, indulge in retail therapy, or simply take a leisurely stroll through the picturesque streets of Kensington.
The Rembrandt is only 500 m to South Kensington Tube Station. From the station, you can ride a train to Running Expo (ExCel) and race start area (Blackheath, Greenwich) for about 50 minutes trip. It's also only 20 minutes by bus from race finish area back to hotel.
Thursday, 18 April

[14.00] Check in at hotel

Go to ExCel by train or uber to collect your race pack.

Enjoy the surrounding area of South Kensington

Friday, 19 April

[06.00] Enjoy breakfast at hotel

[08.00] Shake out morning run from hotel to Buckingham Palace to enjoy the vibe of finish area in the Mall.

[10.00] Race pack collection, go shopping, enjoy the city

Saturday, 20 April

[06.00] Enjoy breakfast in hotel.

[10.00] For those who have not collect race pack, today is your last minute to do so. You can also go to race expo for last minute shopping, or just enjoying to visit some London's icons, such as Tower Bridge, Big Ben, etc.

[17.00] Don't forget carbo loading

[20.00] Prepare your gear for tomorrow run. Get early sleep.

Sunday, 21 April

It's your marathon day!

[06.00] Breakfast is served in early morning, get your self fueling well.

[07.00] Gather in hotel lobby to prepare going to race start.

[07.30] Our bus will leave hotel to go to start area at Blackheath, Greenwich

[09.00 – 17.00] Enjoy your marathon!!! Don't forget to take many photos!

Monday, 22 April

[06.00] Enjoy your last breakfast in the hotel.

[12.00] Check out hotel. See you in the next race!
Frequently Asked Questions
Perhaps we already have what you're looking for! Refer this question and answers below to find your solutions. Otherwise, please don't hesitate to contact uss!
Cerita Lari is arranging bus coach for all runners. We will leave in the morning from hotel to start area. When you finish the marathon, you can take public transportation. Please check to Cerita Lari about the option of public transportation is best for you.
Yes, we will arrange to collect race pack at marathon expo together in group. We will also arrange group shake out run - Thursday and/or Friday morning - for the group. This is your chance to check with weather, testing your outfit, and enjoy the vibes of finish area. Please check itinerary for the schedule.
Yes you can request for additional night, before and/or after the package period. Please check to Cerita Lari for the price and availability.
Yes we can help you to apply the visa. Please contact Cerita Lari about the service and what document you need to prepare for visa application. Please be note that the approval / rejection of visa application is full rights of the Embassy. What Cerita Lari can help is to ensure that you submit all the documents correctly so the chance your application to be approved will be high.
No you cannot. Cerita Lari's contract with the race is only applied for the current year, meaning that the entries we have for this year cannot be used for the next year.
Race entry for 1 runner
Includes
GUARANTEED race entry

BIB

Finisher Medal

Finisher t-shirt

Daily breakfast

Bus transfer from the hotel to start area on the race day

Cerita Lari limited edition jersey
Excludes
Flight ticket

International travel insurance

Visa to UK

Airport transfer

Local transportation

Personal expense (lunch, dinner, mobile phone, etc)