USA New York
TCS New York City Marathon 2023
TCS New York City Marathon, established in 1970, has a rich and storied history that has solidified its place as one of the world's most iconic and prestigious races. Cerita Lari is happily announced that we have been elected to become official International Tour Operator for TCS New York City Marathon 2023 that will be held on November 5, 2023.
Marathon Date
November 5, 2023
Duration
5 Days / 4 Nights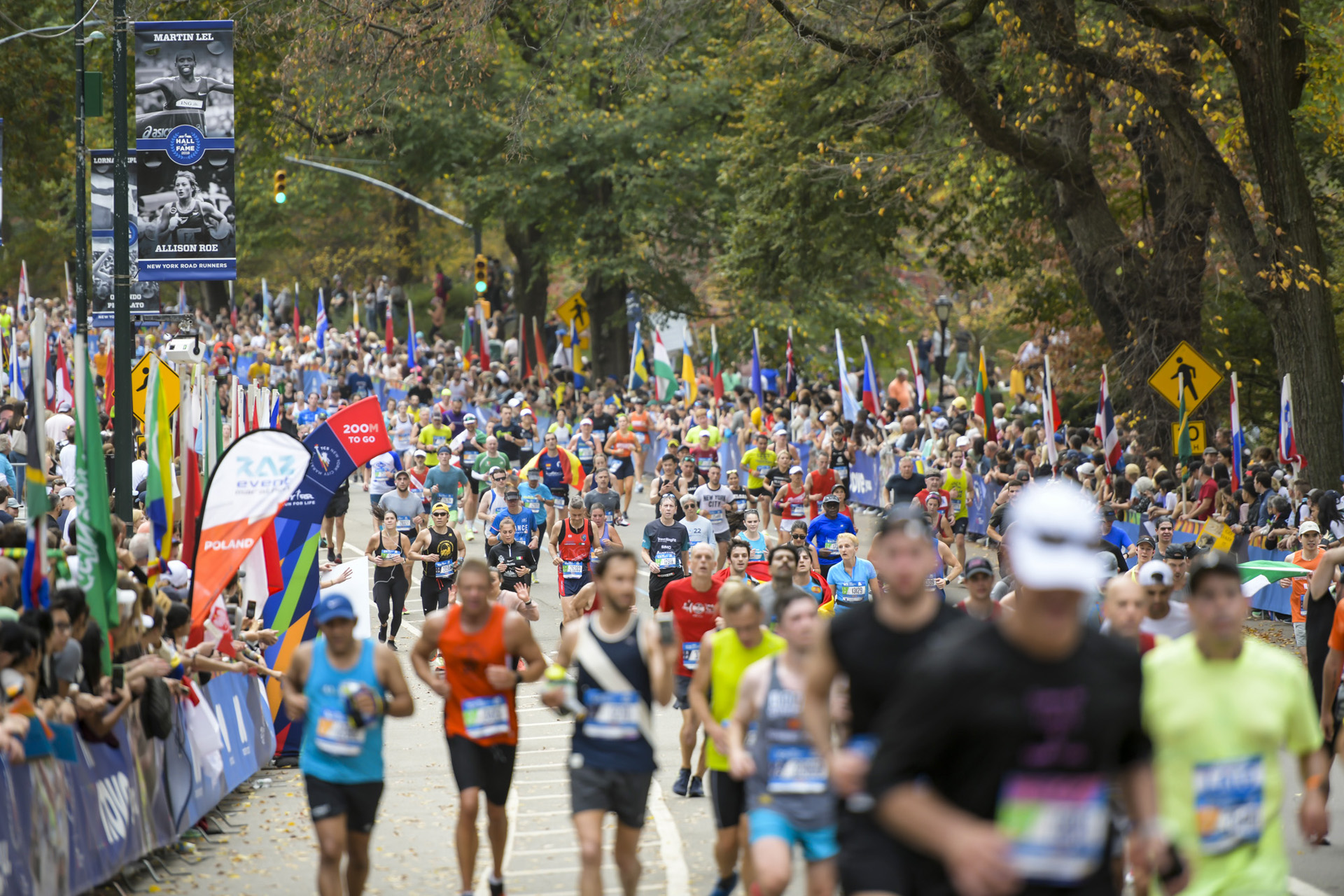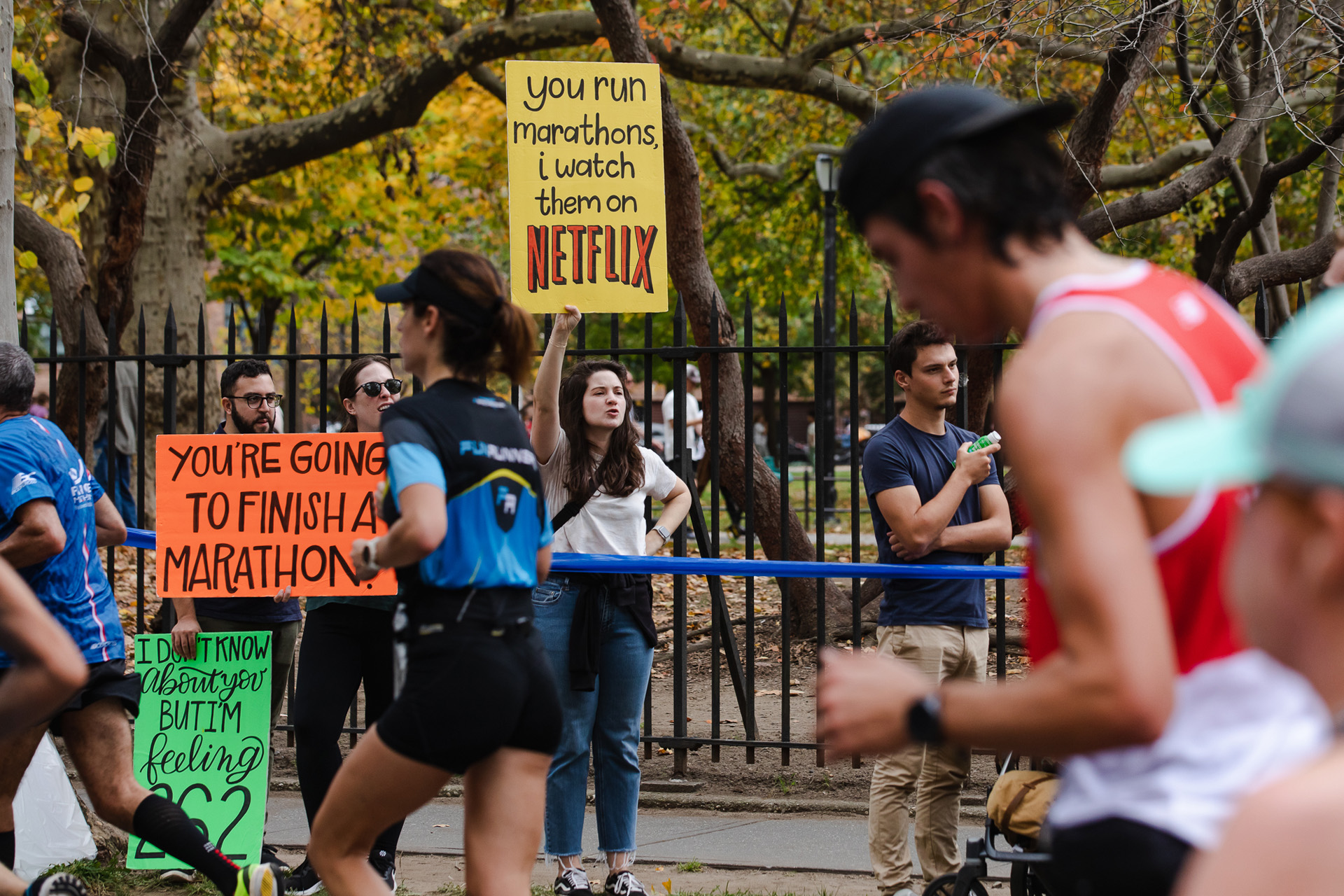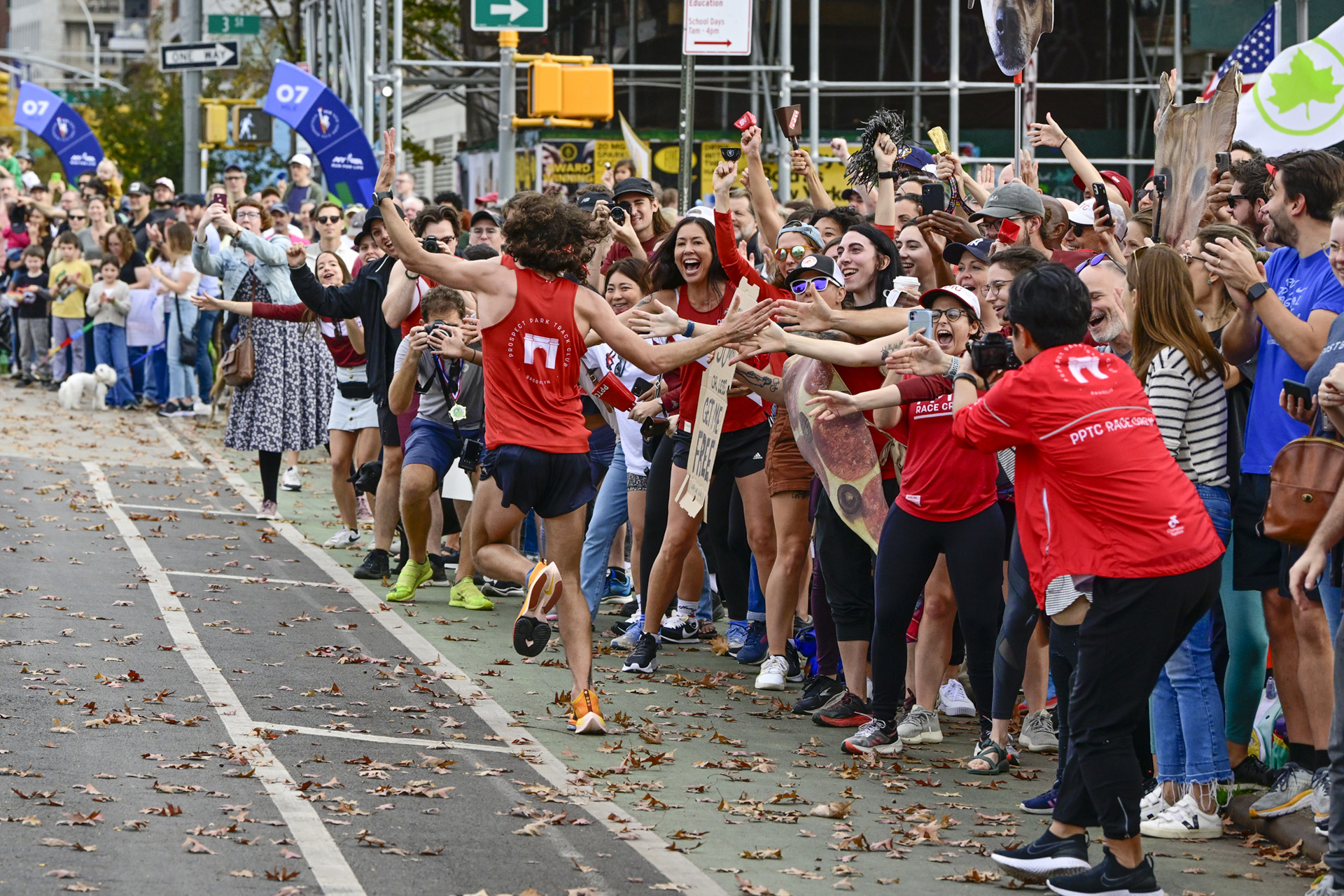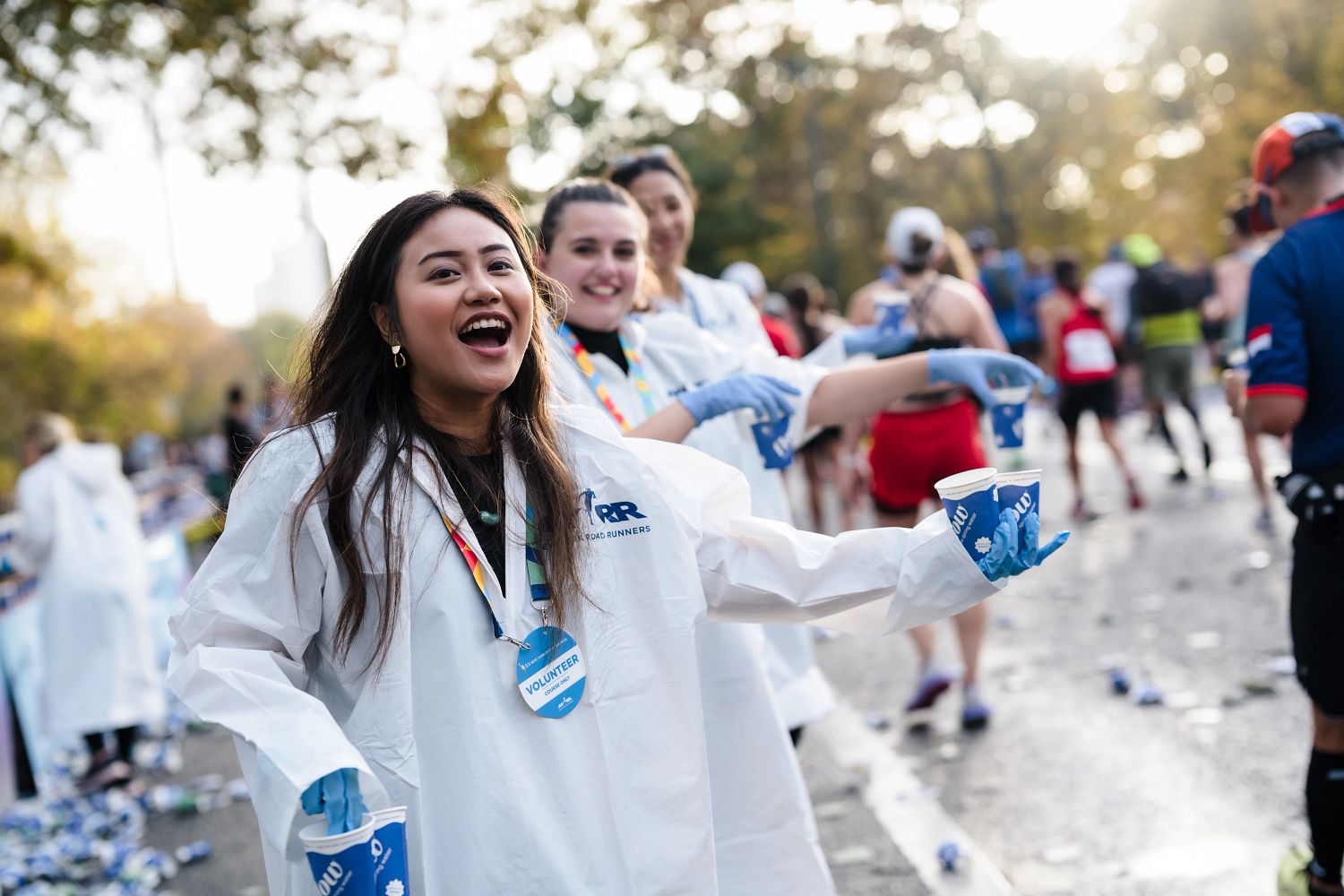 +6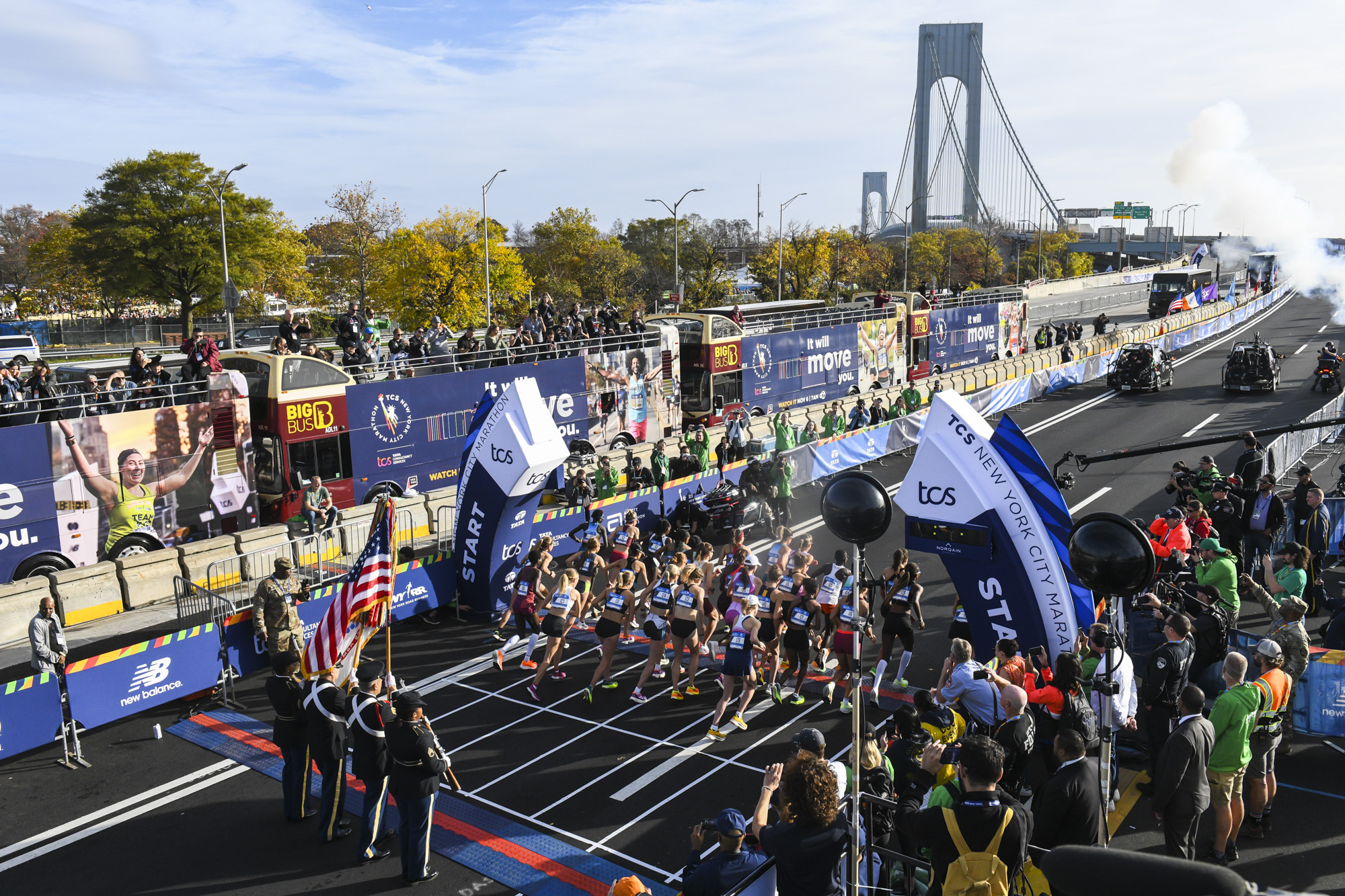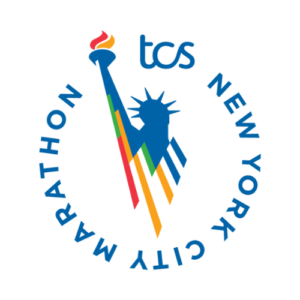 As part of Abbott World Marathon Majors race, TCS New York City Marathon might be the most challenging race among the others, with its numerous bridges and undulating terrain – especially for the last KMs before finish line in the Central Park area.
But this race is also famed for its festival style of marathon. You will run from Staten Island, to Brooklyn, Queens, Manhattan, Bronx, and to finish in Central Park. There will be a massive cheering with local hospitality and music performance to make your journey a memorable experience.
Our

Marathon Packages
Unlock your best race experience with our premium Marathon Packages. Tailored for you, irresistible deals await
Single runner entry

Two runners per room.

GUARANTEED race entry

Event t-shit

BIB

Finisher Medal

Post race poncho

Official transportation to race start village

Race day breakfast [no daily breakfast]

Cerita Lari limited edition jersey
Get Now
Single runner entry

Room for one plus companion at no extra cost.

GUARANTEED race entry

Event t-shit

BIB

Finisher Medal

Post race poncho

Official transportation to race start village

Race day breakfast [no daily breakfast]

Cerita Lari limited edition jersey
Get Now
Accommodation
Hotel Edison Times Square
228 West 47th Street, New York, NY 10036, United States

Ideally located in Times Square, this Manhattan hotel has been around since 1930. With distinct influences of the Art Deco era in the design of the lobby and the exterior, Hotel Edison offers Classic and Signature rooms.
It's easy to travel from hotel – the 49st street station is only 100m away, while the 50th street station is 500m away. Colombus Circle  is 1.1 km from Hotel Edison and from there you can walk another 500 m to Central Park (race finish area)
The Jacob K. Javits Convention Center (Marathon Expo) is 2.0 km from Hotel Edison. You can go there by subway train. The Midtown New York Public Library (Official Race Bus Station) is only 600 m away or only 10 minutes of walking from Hotel Edison
Thursday, 2 November

[15.00] Hotel check in

[16.00] Visit race expo to collect your race kit. Don't forget to bring your passport.

Enjoy the rest of night at the Times Square area.

Friday, 3 November

[08.00] Shake out run to Central Park. Testing your race gear, familiarizing yourself with the morning weather. Get a breakfast near by.

[10.00] Race pack collection – travel by train from hotel to race expo.

[17.00] Opening Ceremony, Parade of Nations. Wear your traditional costumes and flag to the opening ceremony at Central Park.

Enjoy the rest of the day in New York City. Go shopping!

Saturday, 4 November

It's free time.

[10.00] If you have not collected your race kit, today is the last day to do it. You can still go to race expo for last minute shopping. Enjoy your day walking on the street of Manhattan or go shopping.

[17.00] Have a carbo loading dinner.

[20.00] Prepare for your tomorrow race gear. Sleep early.

Sunday, 5 November

It's your BIG day!!!

[05.00] Grab and go breakfast at hotel

[07.00 – 07.30] We will leave hotel by bus to ITP Midtown Ferry to catch up your schedule to go to race start area in Staten Island.

[09.00 – 18.00] Its your marathon! Good luck!!!

Monday, 6 November

It's Medal Monday.

Enjoy morning walk and breakfast in the city, bringing your medal – some store may give your discount!

[12.00] Check out. See you in the next race!
Frequently Asked Questions
Perhaps we already have what you're looking for! Refer this question and answers below to find your solutions. Otherwise, please don't hesitate to contact uss!
There will be official transportation that you can choose to start village in Staten Island - you can choose to use bus or ferry. It's included in your package fee. When you finish the marathon, you can walk from Central Park to hotel. It will be around 2 km distance, less than 30 minutes of walking.
Yes, we will arrange to collect race pack at marathon expo together in group. We will also arrange group shake out run - Thursday and/or Friday morning - for the group. This is your chance to check with weather, testing your outfit, and enjoy the vibes of finish area. Please check itinerary for the schedule.
Yes you can request for additional night, before and/or after the package period. Please check to Cerita Lari for the price and availability.
Yes we can help you to apply the visa. Please contact Cerita Lari about the service and what document you need to prepare for visa application. Please be note that the approval / rejection of visa application is full rights of the Embassy. What Cerita Lari can help is to ensure that you submit all the documents correctly so the chance your application to be approved will be high.
No you cannot. Cerita Lari's contract with the race is only applied for the current year, meaning that the entries we have for this year cannot be used for the next year.
Race entry for 1 runner
Includes
GUARANTEED race entry

Event t-shit

BIB

Finisher Medal

Post race poncho

Official transportation to race start village

Race day breakfast [no daily breakfast]

Cerita Lari limited edition jersey
Excludes
Flight ticket

International travel insurance

Visa to USA

Airport transfer

Local transportation

Personal expense (lunch, dinner, mobile phone, etc)