Running scheduled
BTN Jakarta Run 2023
10K 5K Full Marathon Half Marathon
42 days left to event
Balai Kota Jakarta Jl. Medan Merdeka Sel. No.8-9, RT.11/RW.2, Gambir, Kecamatan Gambir, Kota Jakarta Pusat, Daerah Khusus Ibukota Jakarta 10110 Jakarta Pusat
BTN Jakarta Run 2023 merupakan wajah baru event marathon internasional di Jakarta yang diharapkan dapat menjadi wadah bagi para pelari untuk menyalurkan hobi dan prestasinya. Terdapat 4 jarak yang dapat dipilih yaitu 5K, 10K, Half Marathon dan Marathon. Rute BTN Jakarta Run 2023 juga akan melewati icon-icon monumen dan bangunan kota Jakarta.
Penyelenggaraan BTN Jakarta Run 2023 mendapatkan dukungan penuh dari Pemerintah Provinsi DKI Jakarta, sebagai bentuk dukungan untuk mewujudkan sports tourism di wilayah DKI Jakarta yang diharapkan dapat memberikan kontribusi positif terutama bagi roda perekonomian masyarakat.
Penyelenggara juga berharap dukungan penuh untuk mensukseskan event BTN Jakarta Run 2023 dari komunitas lari di seluruh Indonesia.
Meet the Organiser
Organizer 1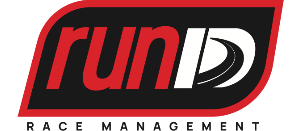 It's about time for Indonesia to have a world class standard of running events. A competitive run race, where everybody has personal timing records in every race, with safe and comfortable running routes, and off course leave an unforgettable moments of the event.
RunID Race Management established based on that simple reasons, to make running a healthy lifestyle with fun & happy faces in every race we've made.
We've partnered with people with experiences in every detail. That is why we have MyLaps® Sports Timing with more than 30 years experience in sports timing. We are the official Indonesian partner of MyLaps® and we only do running event with personal timing result. No, we do not do Fun Run.
Runners for runners. That's what we are. We like running, and we always manage every run race as a runner. Every race is a new experience. We are working hard to make that new experiences.